Viddy well, little droogies, viddy well.
Churn, Poutine & Cream, Lake Effect…
All these new milkbars are sharpening us up, making us ready for a bit of the old ultraviolence!
Our lovely Stanley Kubrick will provide us with the thrills we need, my brothers, real horrorshow: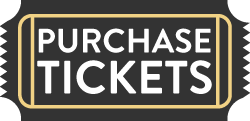 MON July 17th at 7:15 PM


MON July 17th at 10:00 PM


TUE July 18th at 7:15 PM


TUE July 18th at 10:00 PM

From Warner Brothers Pictures:
Stanley Kubrick was one of the great filmmakers of our time and his profound influence on motion pictures continues to this day. His 1971 film, A Clockwork Orange, starring Malcolm McDowell, portrayed an oppressive lawless society where man was reduced to little more than a machine.
The film introduced into popular culture the concept of "ultra-violence," as singing, tap-dancing, derby-topped hooligan Alex (McDowell) has a "good time" – at the tragic expense of others. His journey from amoral punk to brainwashed proper citizen and back again forms the dynamic arc of Kubrick's future-shock vision of Anthony Burgess' novel.
This was a powerful film made by a director at the height of his artistry and its impact generated worldwide controversy. Forty years later, the world is a different place but the film's power still entices, shocks and mesmerizes today.