The original owner of the North Park in the 1920s, theatre magnate Michael Shea, believed a movie theatre should capture the imaginations of filmgoers as soon as they enter the building.
According to Shea, a theatre should lift the "common man" out of his daily routine and place him in a setting so grandiose, so richly detailed, that he should think it the most natural thing in the world to watch his dreams come to life on the silver screen.

With the opening of the North Park on November 21st, 1920, Shea achieved his goal. On its opening day, the Buffalo Evening Times hailed the North Park as "Buffalo's Finest Neighborhood Theatre", with a decor rivaling "in beauty and appointment that of any opera house in America."
Visitors praised the North Park's elegant neoclassical foyer and auditorium, designed by Buffalo architect Henry Spann, as well as its murals by famed 1901 Pan-American Exposition painter Raphael Beck.
Beck's 6 massive Art Nouveau murals are perhaps the North Park's greatest treasures. 5 murals are layered into the ceiling's dome, and a sixth crowns the theatre's proscenium. Depicting stylized scenes inspired by Classical mythology, Raphael Beck imbued these murals with as much color or movement as any film that has graced the theatre's screen.
The North Park's iconic Art Deco marquee came about 20 years later, in 1941. Designed and built by Flexlume Signs, the "Shea's" name at top proudly remained in place long after the theatre had changed ownership.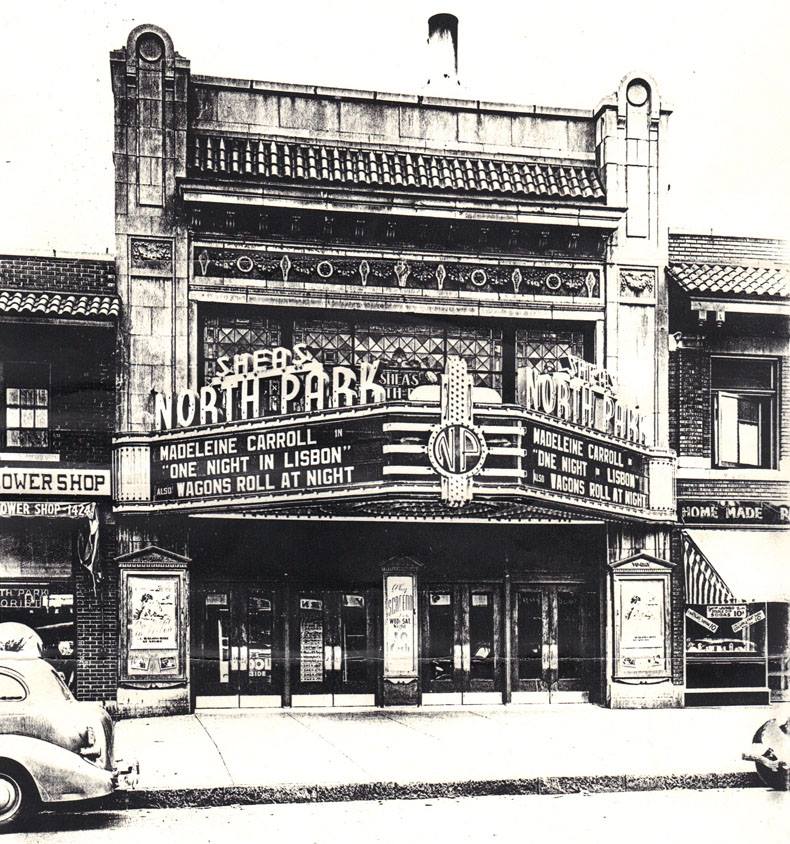 As the years passed, more frugal owners than Shea chose to sacrifice the North Park's original splendor for the sake of their bottom line. They lowered the lobby's renowned high ceiling to save on heating bills, and they boarded up a large Art-Nouveau stained-glass window above the marquee to save on repair costs.
With each year, the auditorium grew darker as managers did their best to hide the crumbling plaster that had spoilt Henry Spann's elegant design.
Still, despite years of architectural neglect, the local community never stopped showing their love for the North Park Theatre. Memories of weekend children matinees, revival film festivals, and the best in independent and mainstream cinema helped to preserve the theatre's first class reputation.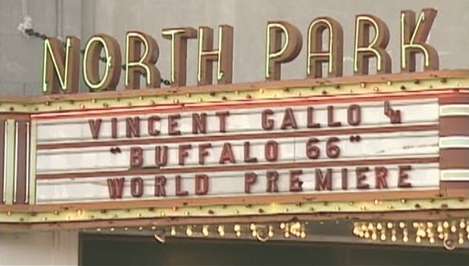 Such was the prestige of the theatre that in 1998, homegrown director Vincent Gallo chose to hold the world premiere of his new film, BUFFALO '66, at the North Park. Hollywood stars Christina Ricci and Asia Argento were in attendance.

Buffalo's moviegoing community widely believed the North Park's popcorn to be without equal. Artvoice, Buffalo's leading artweekly, awarded the North Park Theatre its readers' award for Best Cinema for as many years as the contest was held.
Still, no business can survive on goodwill alone. The digital revolution rattled the film industry to its core. When it became clear that a massive investment into digital projection would be necessary for the North Park to survive, building owner and local defense attorney Tom Eoannou saw an opportunity to go above and beyond – to invest in this widely beloved neighborhood jewel on a grander scale, and to restore the North Park Theatre to its 1920s glory.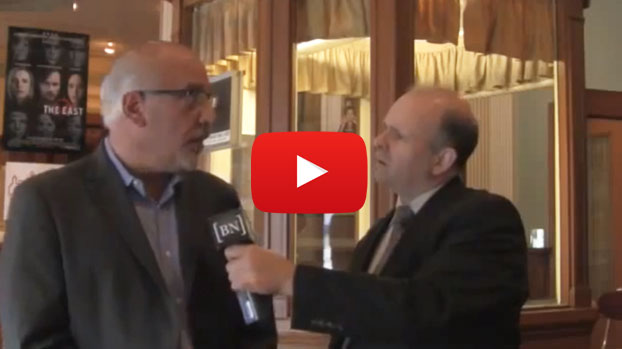 In May 2013, Eoannou partnered with Left Bank Restaurant and Mes Que owner Mike Christiano to assume full operational control of the theatre under a newly formed ownership group.
As theatre operators, our first act was to close the North Park for an 8-month-long, full-scale restoration.
To restore the fading marquee, we turned to its original 1941 designers, Flexlume Signs. Owned and operated in Buffalo for over 107 years, Flexlume referenced their original 1940s blueprints for this massively ambitious project.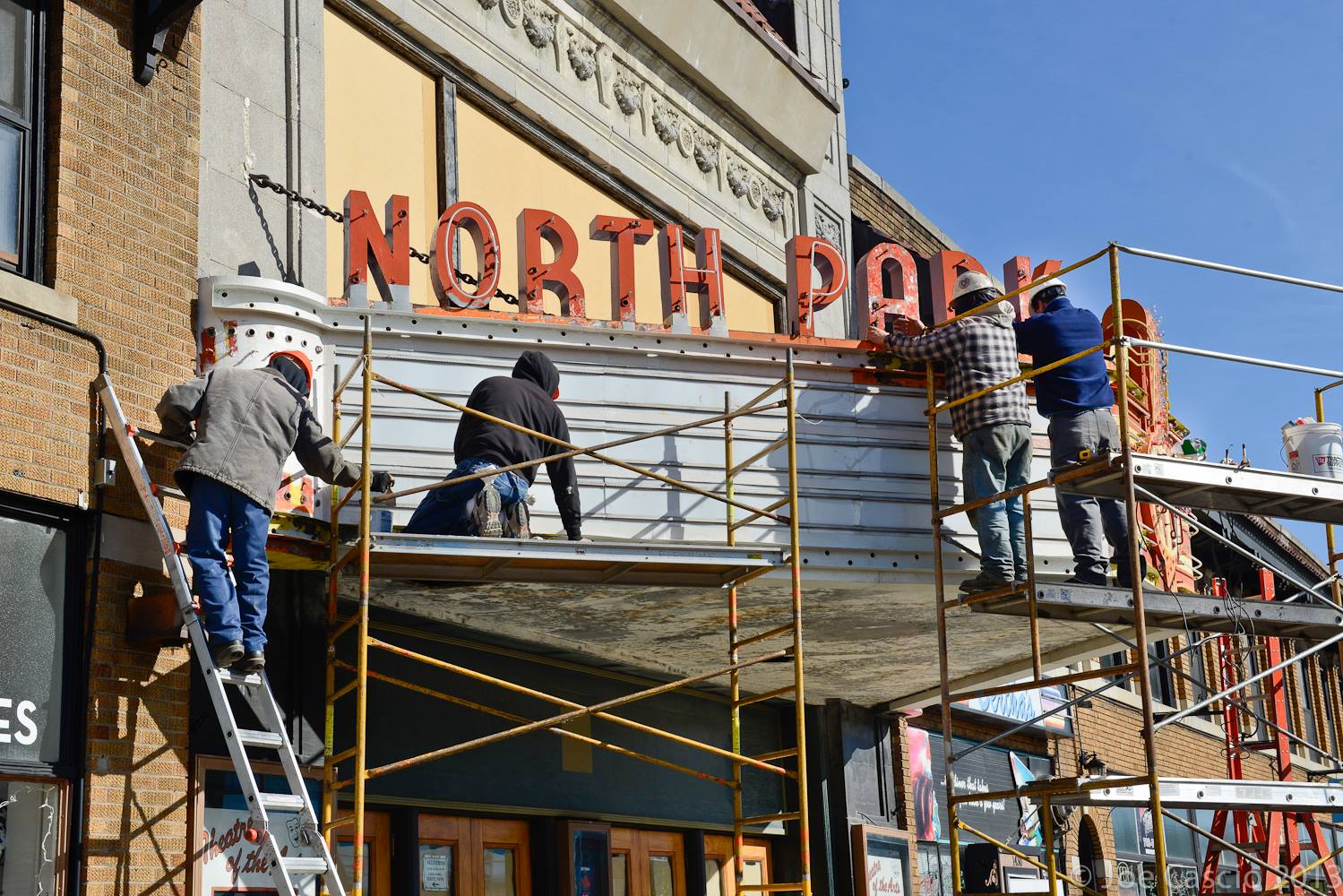 Photo Credit: Joe Cascio Photography
For the interior, we hired local Shea's Performing Arts Center restorers Swiatek Studios.
Both the North Park and Shea's Buffalo downtown were commissioned and operated by Michael Shea in the 1920s, and both fell on various periods of neglect. Both theatres posed similar restorative challenges, making Swiatek Studios the perfect contractor for this job.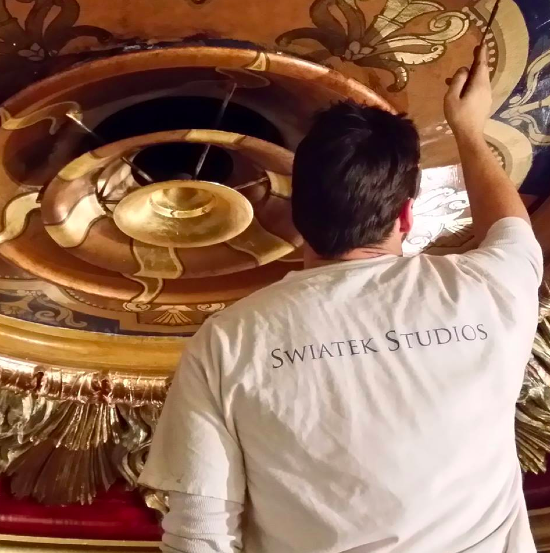 Swiatek sealed and repainted the crumbling ceiling, repainted and restored all of the theatre's decorative plaster work, and removed layers of dust and tobacco stains from the walls and paintings.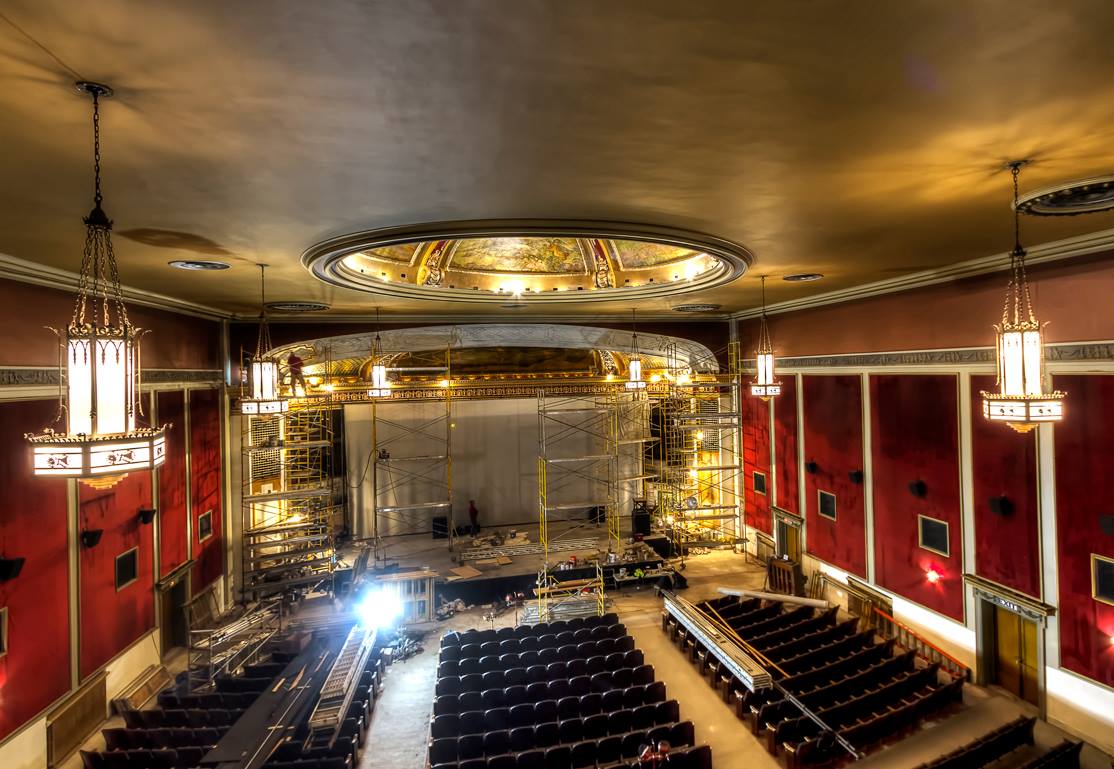 They gave special focus to the the proscenium and the auditorium ceiling's center dome, which together contain Raphael Beck's six large murals. One by one, they restored each mural to its original splendor.
We reopened for business on March 7th, 2014, but Swiatek's work was not done.
Seven months after we reopened, on November 11th, 2014, we finally revealed the beautiful stained glass treasure above our marquee – a window hidden from view for the better part of a century.
Other renovations include a state-of-the-art digital projector, new seats, new windows, a first-floor gentleman's bathroom, new lighting, newly exposed marble floors in our lobby, a new concession stand, and more.
With these additions, we humbly continue a nearly century-old legacy. The North Park Theatre has captured the imaginations of generations of Buffalo movie lovers, and we look forward to its capturing the imaginations of generations to come.