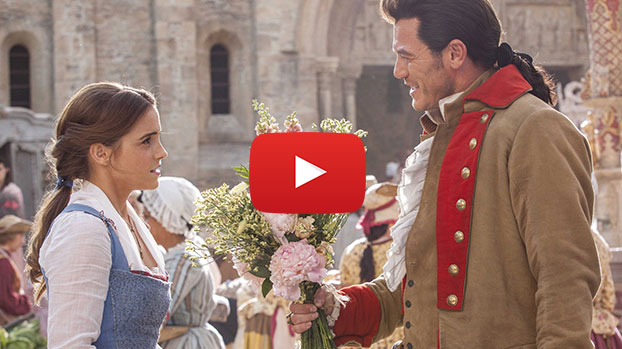 Be our guest!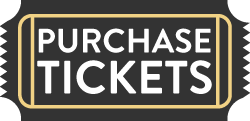 "Beauty and the Beast marries visual spectacle and sumptuous design work with a better story than its original, casting a spell on old fans and newcomers alike."

– Brian Truitt, USA Today

---
"Entrancing… Emma Watson is pitch-perfect as Belle."

– Owen Gleiberman, Variety

---
"Its classicism feels unforced and fresh. Its romance neither winks nor panders. It looks good, moves gracefully and leaves a clean and invigorating aftertaste. I almost didn't recognize the flavor: I think the name for it is joy."

– A.O. Scott, The New York Times

---
"Wild and crazy-beautiful….In its go-for-broke exuberance and wedding-cake lavishness, this new Beauty most resembles the musicals of the mid- to late 1960s, works like Carol Reed's OLIVER! or the Rodgers and Hammerstein made-for-TV CINDERELLA, whose star, Lesley Ann Warren, became Cinderella for every kid who saw her."

– Stephanie Zacharek, TIME Magazine

---
Disney's "Beauty and the Beast" is a live-action re-telling of the studio's animated classic which refashions the classic characters from the tale as old as time for a contemporary audience, staying true to the original music while updating the score with several new songs. "Beauty and the Beast" is the fantastic journey of Belle, a bright, beautiful and independent young woman who is taken prisoner by a beast in his castle. Despite her fears, she befriends the castle's enchanted staff and learns to look beyond the Beast's hideous exterior and realize the kind heart and soul of the true Prince within.
The film stars: Emma Watson as Belle; Dan Stevens as the Beast; Luke Evans as Gaston, the handsome, but shallow villager who woos Belle; Oscar® winner Kevin Kline as Maurice, Belle's eccentric, but lovable father; Josh Gad as Lefou, Gaston's long-suffering aide-de-camp; Golden Globe® nominee Ewan McGregor as Lumiere, the candelabra; Oscar nominee Stanley Tucci as Maestro Cadenza, the harpsichord; Oscar nominee Ian McKellen as Cogsworth, the mantel clock; and two-time Academy Award® winner Emma Thompson as the teapot, Mrs. Potts. (Walt Disney Pictures)