This year, there is no better gift for the movie lover in your life than a North Park Theatre gift book!
It's your $7.50-per-ticket pass to STAR WARS: THE LAST JEDI, a host of retro Weekend Matinee favorites, and an exciting lineup of indie cinema hits and foreign delights for 2018.
Gift books come in sets of 5 passes or 10.
New for this year, we are also offering a limited # of shiny North Park pins!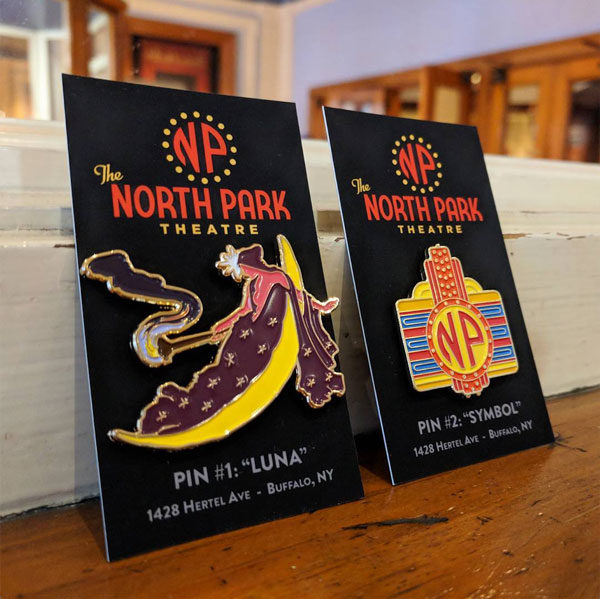 Pins are $10 each, or $18 for a set of two.
You can order in person at our box office from 1 PM – 11 PM or call by phone: 716-836-7411