"Everyone is a suspect…"
Johnny Depp! Judi Dench! Kenneth Branagh! Daisy Ridley!
Join us as we present one of the most highly anticipated films of the year, a lavishly shot Hollywood spectacle based on the classic whodunit by Agatha Christie!
Tickets on sale HERE.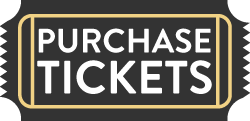 Featuring one of the most talented ensemble casts of the decade:
Judi Dench, Johnny Depp, Michelle Pfeiffer, Daisy Ridley, Penélope Cruz, Willem Dafoe, Josh Gad, Kenneth Branagh, Olivia Colman, Derek Jacobi, Leslie Odom, Jr., Marwan Kenzari, Lucy Boynton, Manuel Garcia-Rulfo, and Sergei Polunin.
Directed by Kenneth Branagh.
From 20th Century Fox:
What starts out as a lavish train ride through Europe quickly unfolds into one of the most stylish, suspenseful and thrilling mysteries ever told.
From the novel by best selling author Agatha Christie, "Murder on the Orient Express" tells the tale of thirteen strangers stranded on a train, where everyone's a suspect.
One man must race against time to solve the puzzle before the murderer strikes again.