7:00 PM – Erie Canal Bicentennial "Heartland Passage Tour"
September 22 @ 7:00 pm

-

9:30 pm
Party Like it's 1817!
The Heartland Passage Tour is a new performance event that will travel on the Erie Canal September 2 – 23 to celebrate the bicentennial of the digging of the canal and demonstrate its cultural and historic impact through songs, stories and the documentary film BOOM AND BUST. At each stop, singers and storytellers will perform either at dockside or in selected historic venues including a canal cruise boat and the Barge Museum in Brooklyn.
Performers include Jay Ungar & Molly Mason, famous for "Ashokan Farewell," the theme song for Ken Burns' Civil War series; Kimball, Canning, Bolt and McClure performing the music of traveling troupes along the canal in its heyday; Erie Canal songsters George Ward, The Dady Brothers & Kit Fallon, and Dave Ruch; and storytellers including tugboat captain, Steve Wunder. Each event will include a screening of BOOM AND BUST: AMERICA'S JOURNEY ON THE ERIE CANAL, a short documentary by Academy Award-winning filmmaker Paul Wagner, a meditation on the economic cycles along the canal that speak to the fate and promise of the American dream.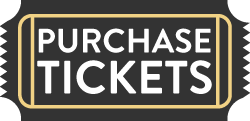 Get tickets HERE.