7:00 PM – "Through the Repellent Fence"
October 10, 2017 @ 7:00 pm

-

9:00 pm
"Elevated by David Layton's stirring outdoor photography, the film serves as a whimsical, beckoning endorsement of diversity and inclusion."
– The Hollywood Reporter
This film is part of the programming for Wanderlust: Actions, Traces, Journeys 1967-2017 on view at the UB Art Galleries through December 31, 2017:
THROUGH THE REPELLENT FENCE: A Land Art Film follows art collective Postcommodity as they strive to construct Repellent Fence, a two-mile long outdoor artwork that straddled the U.S.-Mexico border. Postcommodity consists of three Native American artists who "put land art in a tribal context." In 2015, aided by the communities on both sides of the border, the artists installed a series 28 huge inflatable spheres emblazoned with an insignia known as the "open eye" that has existed in Indigenous cultures from South America to Canada for thousands of years. The spheres were evenly spaced apart and extended north and south of the border a mile in each direction. "It's a metaphorical suture stitching together cultures that have inhabited these lands long before borders were drawn."
The film provides an intimate glimpse into the arduous process behind creating an ambitious artwork that will give voice to the shared history and enduring culture of Indigenous societies that have made the region their home for thousands of years before a border ever divided it. Interwoven with this thread are lush scenes using stunning cinematography to absorb viewers into striking land art environments that have preceded Post Commodity's work. Scenes with other artists and intellectuals working in the land art realm provide context and insight as well. These include scenes with Chris Taylor of Texas Tech University's Land Arts of the American West program, writer Lucy Lippard and Matt Coolidge of the Center for Land Use Interpretation.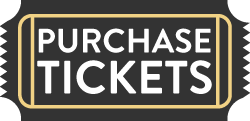 Tickets will be $8.50 at the door or online HERE.
For more information, visit the website:
http://throughtherepellentfence.com/
See you all there!