9:30 PM – "Gremlins" – Rule Breakers Party
December 8 @ 9:30 pm

-

11:30 pm
Event Navigation
"The most important rule, the rule you can never forget, no matter how much he cries, no matter how much he begs, never feed him after midnight…"
ONE NIGHT ONLY!
Mondo Collectibles and Warner Bros. Pictures team up with theaters across the country to bring you the craziest holiday party of the season!
Mondo shirts and pins will be available at the concession stand.
Plus: GREMLINS will be accompanied by an EXCLUSIVE on-screen conversation with director Joe Dante!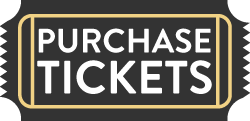 Get tickets at our box office or online HERE.
The tale of a cute and furry Christmas gift that multiplies into many, many, many terrifying Christmas gifts, GREMLINS is a sublimely perfect mix of comedy and horror. This December, Warner Bros. Home Entertainment presents a movie party celebration of the hilarious and wickedly scary 1984 film, featuring a special conversation with director Joe Dante that'll take you behind the scenes of this all-time classic.
This cinematic event will be beamed into theaters across the country. Just in time for the holidays, it'll introduce Mondo's new Gremlins Collection with a limited edition tee designed by Rhys Cooper, available exclusively at the theater concession stand.
Beginning life as a spec script by Chris Columbus that was championed by executive producer Steven Spielberg, what's amazing about GREMLINS is how everything works so, so well. Joe Dante's cast is splendid, featuring newcomer Zach Galligan, Phoebe Cates, Hoyt Axton, and the voices of Howie Mandel as Gizmo and Frank Welker as the big bad gremlin Stripe. The magic (and terror) gets brought to life via the pioneering pre-CGI creature work by Chris Walas, all punctuated by composer extraordinaire Jerry Goldsmith's incredible score.