9:30 PM – "The Passion of Joan of Arc" – Cultivate Cinema Circle
February 15 @ 9:30 pm

-

11:00 pm
Please join us for a one-night event screening of the brand new 2K restoration of Carl Theodor Dreyer's cinematic masterpiece The Passion of Joan of Arc (La passion de Jeanne d'Arc) [1928] accompanied by Richard Einhorn's acclaimed "Voices of Light" score.
Ticket Information: $10.50 general admission at the door or online HERE.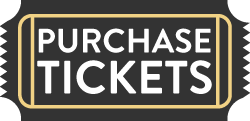 Complete event details: http://cultivatecinemacircle.com/passion-of-joan-of-arc/
Big thanks to our event sponsors: Community Beer Works, Hydraulic Hearth and BreadHive Bakery & Cafe!
Synopsis courtesy of Janus Films:
Spiritual rapture and institutional hypocrisy are brought to stark, vivid life in one of the most transcendent achievements of the silent era. Chronicling the trial of Joan of Arc in the final hours leading up to her execution, Danish master Carl Theodor Dreyer depicts her torment with startling immediacy, employing an array of techniques—including expressionistic lighting, interconnected sets, and painfully intimate close-ups—to immerse viewers in her subjective experience. Anchoring Dreyer's audacious formal experimentation is a legendary performance by Renée Falconetti, whose haunted face channels both the agony and the ecstasy of martyrdom. Thought to have been lost to fire, the film's original version was miraculously found in perfect condition in 1981 in a Norwegian mental institution, heightening the mythic status of this widely revered masterwork. Long available only in rare prints that necessitated live accompaniment, The Passion of Joan of Arc returns to screens in a new restoration, partnered with Richard Einhorn's acclaimed score "Voices of Light" for the first time theatrically.
About the Restoration:
The Passion of Joan of Arc was restored in 2015 by Gaumont, with funding from the Centre national du cinéma et de l'image animéeThe restoration was created from a 2K scan of a duplicate negative made from the Danish Film Institute's nitrate copy of Carl Theodor Dreyer's original cut.
Notes on the score:
Unlike many other large-scale productions of the time, Dreyer's The Passion of Joan of Arc was not released with a prewritten score for venues with live orchestras. Over the subsequent decades, many musicians and composers have filled that absence. For this release, Janus has offered two scores: Richard Einhorn's acclaimed, Joan-inspired operetta Voices of Light, and, in its first recording, a new score by Adrian Utley and Will Gregory. Voices of Light is a work for voices and amplified instrumental ensemble, created in celebration of Joan of Arc. The libretto is a patchwork of visions, fantasies, and reflections assembled from various ancient sources, notably the writings of medieval female mystics. The texts may be thought of as representing the spiritual, political, and metaphorical womb in which Joan was conceived. The performance on this DCP dates from 1995 and features the Netherlands Radio Philharmonic Orchestra conducted by Steven Mercurio, with vocals by the Netherlands Radio Choir, Anonymous 4, Susan Narucki, Corrie Pronk, Frank Hameleers, and Henk van Heijnsbergen. Born in 1952, Richard Einhorn graduated summa cum laude in music from Columbia University, and has written opera, orchestral and chamber music, song cycles, film music, and dance scores. Among many other projects, he composed the music for the Academy Award–winning documentary short Educating Peter (1992); the score for the New York City Ballet's wildly popular Red Angels (which premiered in 1994); and an opera/oratorio based on the work and life of Charles Darwin, The Origin (which premiered in 2009).