9:30 PM – "Wet Woman in the Wind"
December 13 @ 9:30 pm

-

11:00 pm
Event Navigation
For anyone feeling a little lonely this holiday! 🍑💦
Japanese pink films live again in this softcore, screwball sex romp:
"Art porn with an emphasis on the art….a series of prolonged orgies take on a brilliant degree of slapstick ingenuity."
– INDIEWIRE
"Light-hearted rural romp transcends its self-imposed limitations."
– THE HOLLYWOOD REPORTER
"For all the sex and nudity on display, Wet Woman in the Wind is old-fashioned, continuing not only the traditions of Roman Porno, but of vintage American screwball comedy, in which a rigid man is freed of his reservations by the uninhibited behavior of a beautiful and intelligent woman."
– SLANT MAGAZINE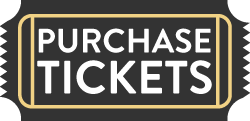 Get tickets at our box office or online HERE.
Throughout the '70s and '80s, venerable production house Nikkatsu exported a peculiar brand of Japanese sexploitation to cinemas around the world. Known as "Roman Porno", this violent and kinky brand of b-cinema kept the studio alive for two decades. Now, the ROMAN PORNO PROJECT hopes to revitalize interest in the genre worldwide with a series of new films inspired by the best of the old.
In Akihiko Shiota's WET WOMAN IN THE WIND, dissipated Tokyo playwright Kosuke (Tasuku Nagaoka) has retreated to the countryside after deciding he's done with women, but the indefatigable cat-in-heat Shiori (Yuki Mamiya) has other ideas, clinging to Kosuke like his shadow. Working in the Roman Porno template, and paying sincere tribute to his forebears, Shiota has made a hysterical, free-associative slapstick sex comedy that includes a burlesqued threesome and a coupling that literally brings down the house.