"Compelling….Like a real-life version of The West Wing."
– THE HOLLYWOOD REPORTER
"Depending on your politics, it could break your heart."
– THE WRAP
This Presidents' Day Weekend, join us for three special screenings of THE FINAL YEAR (2018), an acclaimed new all-access look at President Barack Obama's final year in office.
Presented by The Association for a Buffalo Presidential Center.
NOTE: Monday's screening will be attended by school children from all around WNY.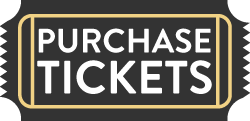 SAT February 17th at 11:30 AM


SUN February 18th at 11:30 AM


MON February 19th at 11:00 AM

From Magnolia Pictures:
THE FINAL YEAR is a unique insiders' account of President Barack Obama's foreign policy team during their last year in office.
Featuring unprecedented access inside the White House and State Department, THE FINAL YEAR offers an uncompromising view of the inner workings of the Obama Administration as they prepare to leave power after eight years.